Many thanks to Barry Hessenius for including Adaptistration in his recent post My 15 Favorite Nonprofit Arts Blogs. Also on the list is Joe Patti's Butts In The Seats and having two listings from the same blogging exchange at Inside The Arts in Hessenius's list was a wonderful treat.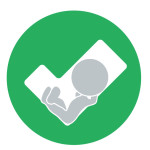 It is always gratifying to learn readers find value in the content and to that end, Adaptistration has always focused on providing content designed to promote public enlightenment by way of principles rooted in the exchange of information that is accurate, fair, and thorough. If you're a journalist, that phrase likely sounds familiar since it is adopted from the Society of Professional Journalists' (SPJ) Code of Ethics.
Hessenius' list is timely in that the SPJ's code is something I've been discussing with culture blog colleagues (especially those from the veteran ranks) more and more over the past several months.
That's a topic we'll certainly explore in greater detail over the coming weeks but back to Hessenius' article, the full list is simply terrific and it was good to be reminded of some outlets I used to visit but fell off my weekly radar such as Trevor O'Donnell's Marketing the Arts to Death.
Given the sheer volume of culture blog options available these days, it is perhaps one more reason why those authors should consider offering something along the lines of a weekly email summary in addition to standard per-post notices and RSS feeds. I can say from experience that it is certainly a worthwhile endeavor from a return-on-investment perspective and I have no doubt that it regularly contributes to maintaining a high return readership rate.
Speaking of Marketing The Arts to Death, make sure you catch O'Donnell's post from 12/17/2014. Titled Who The Hell Is Writing Your Copy? it examines some recent orchestra marketing copy from a beleaguered ensemble that is perhaps best described as the marketing equivalent of a self-inflicted wound.
Here is Hessenius' full list (those marked with an asterisk are also on my regular reading list) and you can head over to his post for his insight into each offering.