One of Adaptistration's most popular resources is the Orchestra Financial Reports page where you can find direct links to an orchestra's IRS 990 filings at GuideStar.org.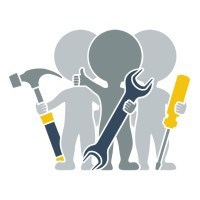 Recently GuideStar began rolling out a series of updates to how their database works and the frontend user experience. Those updates are a welcome enhancement but one negative byproduct is all of the original links have been changed and there are no redirects from the old to new URLs.
To matters a bit more complicated, GuideStar is rolling out these changes over a period of time so there's no rhyme or reason behind the order or schedule for those changes.
In order to help keep those links up to date, we'll be checking them and applying updates once per week through the end of 2016.