I'm honored and humbled to be at the center of Joe Patti's 58/2013 Butts In The Seats article titled "It Only Appears A Mockery of Reality" where he harkens back to a series of Adaptistration posts from 2004 and 2006. Patti drills down on a series of Mock Negotiation exercises I conducted for the MBA students from the University of Wisconsin-Madison's Bolz Center for Arts Administration and Eastman School of Music's Institute for Music Leadership.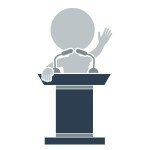 These mock negotiation exercises had the students negotiating as the musician representatives and thrust them into a fictional world of an orchestra master agreement negotiation that was loaded with conflict, damned-if-you-do choices, and emotionally charged hostile relationships.
I recall that at the time the parameters for these exercises were seen as a bit melodramatic, most academics I pitched on the idea thought it didn't have any real practical application and only promoted divisiveness.
But even before the economic downturn when the field was riding high on record gains, it was clear to me that winter was coming.
In the case of the UW-Madison Mock Negotiations, the timing was freakishly ideal; almost two years to the date before the economic downturn would have been just enough time to adequately prepare the latest generation of arts administrators for what was coming.
In hindsight, it would have been beneficial if I leveraged connections better or simply pushed professors and department heads to implement the mock negotiations in as many schools as possible. It would have been equally useful to conduct similar exercises via professional development offerings from the major service organizations.
Woulda. Coulda. Shoulda.
At the same time, this mock negotiation session (and variations thereof) is still an ideal endeavor, albeit from the perspective of an all too real world reference rather than an exaggerated academic exercise. So I hope to hear from academics and service organizations alike to see about scheduling one of these sessions.
UW-Madison Mock Negotiation Series