It seems as though hardly a year passes that doesn't have one or more incidents that give HR professionals heartburn. The latest is a whale among the minnows in light of news that recently departed Lincoln Center (LC) president, Jed Bernstein, left as the result of what the organization described as a "[violation of] Lincoln Center human resources policy by not disclosing a personal relationship with an employee."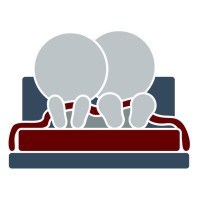 The 5/4/2016 edition of the New York Times published an article by Robin Pogrebin that reports on the details, which are comparatively straightforward.
LC prez has relationship with subordinate.
Subordinate received multiple promotions.
Anonymous LC whistle blower reports the couple to HR (thank goodness for Sarbanes-Oxley).
Prez departs citing desire for career change (and receives hefty severance package).
Actual reason comes to light, LC retains crisis management firm, story goes public.
All in all, it is a by-the-numbers sort of affair. That doesn't make the situation any better but wouldn't it be nice if the field of performing arts management could go 12 full months without something like this happening?
If there's a silver lining here, it appears that the LC board acting accordingly by bringing in outside counsel and investigating the allegations instead of turning a blind eye.