The executive revolving door at the largest budget orchestras has been working overtime this season. Here at the tail end of the 2016/17 season, we've seen more than half of the CEOs at the Big 8 orchestras vacate their post.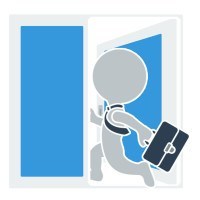 That leaves the Boston Symphony Orchestra, Chicago Symphony Orchestra, and Cleveland Orchestra in tact; although the latter two both appointed new CEOs in 2014 and 2015, respectively.
On the other end of that spectrum is Boston's Mark Volpe, who began his current tenure as the orchestra's Managing Director in 1997.
There you have it, any guesses on who's going where next?