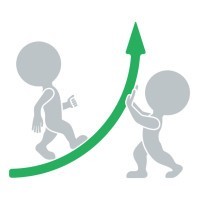 One of my all-time favorite interviews is from 2004 with Marianne Lockwood. At the time, she was serving as executive director for Orchestra of St. Luke's (OSL) after spending 20 years with the ensemble growing it from a tiny vanity ensemble project into one of the first, and arguably, only genuine new model orchestral performing arts organization.
Although female executives were certainly not unheard of at that time, there were far fewer than we enjoy today.
In that sense, Lockwood was a genuine pioneer but a female executive was only the tip of the iceberg when it came to being a trailblazer. OSL was a sort of unicorn among orchestra management philosophy and artistic structure at that time. A perfect example was Lockwood's response when asked how she went about recruiting senior managers.
"By word of mouth," says Marianne, "we don't go looking for candidates from arts administration programs or from the recycled pool of [League] candidates."
By all means, take the time to read both installments; for Millennial readers, this is precisely the sort of history you need to internalize and for everyone else, it never hurts to remember a time when the phrase "new model" meant something very different than what we know today.
An Interview with Marianne Lockwood Part I
An Interview with Marianne Lockwood Part II