The season of Adaptation Network updates just took things up a notch and jump into podcasting, thanks in large part to push from a colleague who will be my fellow podcaster. I can't say who she is yet, but soon. What I can say is the podcast will be focused squarely on all things arts management oriented.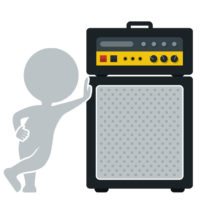 Phase I of the Season of Updates unfolded nicely with migrating Adaptistration Jobs into ArtsAdminJobs.com and Phase II (a gut rehab of the core blog, Who's Minding The Score?, and the Take A Friend to the Orchestra resource site) is more than halfway complete. The blog is being completely redesigned with an even heavier mobile-first focus that places content front and center.
One of the real challenges with a blog that's been running for nearly 15 years with more than 3,600 posts is getting that XXL amount of content into a slim platform that provides a snappy user experience. The good news is it's entirely doable, it just takes building it from the ground up.
While that project wraps up, Phase III, the podcast, will go into production.
Oh, I almost forgot to mention you can look forward to a guest author with an entire series of posts coming at the end of the month. I won't spoil the surprise, but rest assured, you're going to love what she's going to examine.