My web development agency is currently putting together the promotional website for George S. Clinton's new violin concerto, The Rose of Sonora, written for violinist Holly Mulcahy. We've been talking about the different user profiles of site visitors and one of those groups is what I call "artistic deciders."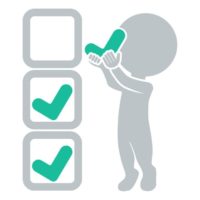 This includes anyone responsible for programming, such as conductors, CEOs/Executive Directors, and VPs/Directors of Artistic Administration.
While I've talked to a number of individuals from that group over the years about what they look for when considering a guest artist or work, I wanted to put out a general call for even more feedback.
To that end, if you're someone with influence on artistic planning or make those decisions directly, I would love to hear about what you look for when visiting a website.
Do you have a hierarchy of what you're looking for?
Is there anything you would define as a deal-breaker (and why)?
What are the key data points that contribute to your decision making process?
What are your wish-list items; e.g. anything you would love to have access to but have yet to encounter?
Is there anything you frequently encounter you wish would simply go away?
In the end, I've always been a firm believer that promotional websites should be about more than just promotion.
They should contribute something positive to making the process of artistic planning more efficient and give artistic deciders more confidence in their decisions.
Keep an eye out for The Rose of Sonora site to launch in February.
In the meantime, thank you in advance for taking the time to weigh in via comment, tweet, or Facebook wall. You can also reach out privately via email or FB/Twitter message.