I'm back from Knoxville where the pre-con workshop for the 2019 Southeastern Theatre Conference convention was a real hit thanks to such an engaged group of attendees. And even though I've been doing variations of this session with my co-presenter, Ceci Dadisman, she always manages to sneak some new content into the mix where I learn as much as the participants.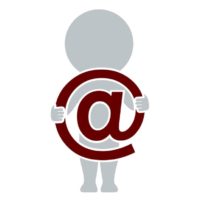 I would normally post the Google slide deck for something like this but since it was a four-hour workshop, we ended up with 107 slides. That's a bit much to toss out and expect anyone to really wade through. As such, I'll focus on one of the new bits I learned about from Ceci's portion.
Specifically, her section on email marketing examining how suppressions are just as important segmentation in order to increase your open rate. She also covered some new tools you can use for categorizing suppressions that go beyond only adding bounces to the list.
It was one part of how email marketing best practices fit into the larger data analysis process. I'm going to see if I can convince her to write something about that topic for ArtsHacker's email marketing article archive. I'm also hoping she'll include something on some of the intermediate/advanced skills like how to effectively use data appends.
One of the great (humbling?) aspects of this topic is the tools arts marketers use are constantly evolving so finding resources like Dadisman become a critical component to shaking off complacency and keeping your skills fresh.