It's spring and that usually means nonprofit galas are in full swing. For whatever reason, I've been attending quite a few this year and while the format is similar, execution varies. One common element that sees a great deal of variation is the silent auction component.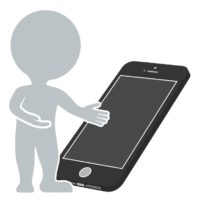 On one hand, there's the old school, pen and paper approach. It's super affordable and I've seen it applied to great effect everywhere from intimate under-50 attendee events all the way up through galas with several hundred. For the latter, this method is really showing its age. The idea of wading through a sea of bodies hovering around lots during the final 15 minutes is enough to put anyone off.
The other option is employing an app-based platform.
I'm seeing this used with increasing frequency and while costs have come down in recent years, I'm noticing some providers may cause nonprofits to inadvertently leave money on the table.
For example, I attended a gala where the app was downloaded after registering at the welcome table. They did a great job sending off the download link via SMS but just as soon as I left the registration table, I started running into colleagues and friends.
That meant catching up and talking shop, all of which kept me from downloading the auction app. By the time dinner and speeches started, I had not downloaded the app.
As it turned out, the download link was timed so I had to go back to the registration table and ask them to re-send the link.
If it wasn't for the natural curiosity behind wanting to know how the platform worked, I would have certainly ditched the entire silent auction.
At another gala, the silent auction app was provided in advance in connection with the ticket purchase. The ticket purchase meant my account was already created, my credit card number was on file, and I could access the web app at any time (no download required). The platform even sent a reminder SMS and email timed to arrive at the onset of the event. This was, by far, the most seamless process that inspired maximum engagement.
Did your organization have a gala this year and did it use a silent auction app? If so, I'm curious to hear more about your search process and any hindsight on its performance and overall return on investment.