Inside The Arts is celebrating its 11th anniversary!.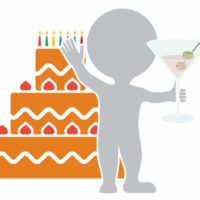 One of the collective's longest running sites, Joe Patti's Butts In The Seats, enjoyed a refreshed design this past year and Frank Almond is back in action at non divisi. The blog features an updated look and new features to help celebrate Frank's return to blogging.
Holly Mulcahy's Neo Classical continues to break traffic records drawing in new drawing in a wealth of new readers and expanding core readership.
Be sure to drop by each site where you can subscribe to their email list (if you haven't done so already). You can also subscribe to the master Inside The Arts weekly email summary right from the site's homepage.
It combines the week's posts from each author (including the self-hosted members, Jason Heath's Double Bass Blog and Brian Dickie's Life After 50 Years In Opera). If you like fewer messages and catching up all at once, it's an ideal option.