Since publishing the last article about the New Jersey Symphony Orchestra instrument purchase a number of readers sent in some additional points of view, once came from a professional orchestra violinist (not in New Jersey).  They said that historically, the media may be a contributing reason for the decision to buy the instruments,
"There is no doubt a better player is more important than a better instrument. Especially in reference to a section. Pinchas Zukerman can play better than I can, or any other orchestral player for that matter, on an inferior instrument. However, the same players with better instruments will make a noticeable difference.

I have never seen the NJSO play in person. Despite what certain members of the New York media think the players (winds, brass, and strings) are not "back benchers." Any full time classical musician is not by definition a back bencher. Especially those who have won a Grammy for standard repertoire. They are fine players who have been given some kind of opportunity to be better, even if it is a gimmick.

Two musicians of similar abilities playing instruments of vastly different quality is not a competition. We can debate the business sense of the purchase until the end of time, but I have no doubt it has made a positive influence on the string section. I think the players up there are not getting the respect they deserve."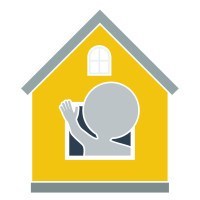 The reader brings up some good points, the overall level of artistic quality among American orchestras has never been better.  But that doesn't seem to be enough at the NJSO, according to the Internal Review Report, the organization expressed the desire to:
"distinguish the NJSO from its powerful and much respected competitors (pg.3)"
There's certainly nothing wrong with that motive, so the question then is how should an organization such as the NJSO to distinguish themselves from ensembles such as New York Philharmonic and the Philadelphia Orchestra?
This certainly isn't the first time an orchestra has found itself in close proximity to larger budget, better established organizations.  For an example, just look 100 or so miles to the south of the NJSO toward Baltimore.
Like the NJSO, they are sandwiched between National Symphony and Philadelphia Orchestra in a traditionally blue collar town.  But 20 odd years ago they embarked on a campaign to make something of themselves and distinguish themselves from their larger neighbors.
How did they do it?  They accomplished their status the old fashioned way they earned it:
They hired a fantastic music director, David Zinman, to take a good group of players with untapped potential and lead them to new artistic heights using innovative programming and his own infectious personality to draw attention to the ensemble.
The players worked hard for wage increases in order to attract and retain better quality musicians.
The board went about raising the necessary money to fund those increased artistic expenses.
They embarked on a capital campaign to build their concert hall the first dedicated music hall of its kind in the greater Baltimore area.
They released a series of award winning recordings of standard repertoire and new music which provided an undeniable record to their accomplishments.
They undertook regional and international tours with high caliber soloists like Yo-Yo Ma.
You'll notice that nowhere among those points is "purchasing a set of instruments". Granted, the musicians of the Baltimore symphony play on superb instruments, their higher than average industry salaries (44% more than the players at the NJSO earn) help provide them with this capability.  As a result, each individual musician is able to purchase an instrument that will work best in their respective section and in their concert hall, thus building a coherent "Baltimore" sound.
Baltimore is only one example of many orchestras which have undertaken the momentous task of moving up the ladder of artistic accomplishment.  Milwaukee, Indianapolis, Dallas, Seattle, and San Francisco all have similar stories.
So why did the NJSO decide to walk down this path which led to the purchase of the Axelrod instruments?  Tomorrow, we'll examine more of the NJSO Internal Review Report to help answer that question and see what sort of pot holes they ran into along the way.