The 01/18/06 edition of the Charlotte Observer reports that Opera Carolina has accused its former finance director, Mary Lopes, of embezzling nearly $50,000, of which Ms. Lopes reportedly used half of the funds toward a purchase at a Toyota dealership…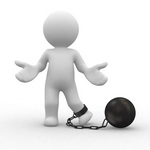 It seems there are a handful of cases every year about misappropriation of funds within nonprofit performing organizations. Of course, this is a terrible thing but even worse is the fact that many known violations aren't reported to the proper authorities.
The board at Opera Carolina should be commended for their willingness to file a police report and provide information to the media. I know of too many instances where organizations have uncovered similar abuses but decided to keep thing "quiet" and not file a police report, essentially rewarding criminal behavior at the sake of perceived "embarrassment" on their part.
There are very few instances where this sort of decision is justified and it only encourages finance managers (or others with access to organizational funds) to make bad decisions. The nature of most administrative offices make it impossible to prevent someone from abusing their position of trust and authority. Simply put: if bad people want to do bad things, they will.
There's no harm in going public to expose an individual who took advantage of organizational trust. It also serves as a needed warning to other people who, although possible good at heart, may decide to make some bad decisions.
In a perfect world, performing arts organizations would have enough full time staffers to ensure proper oversight measures to prevent this sort of thing from happening, but that simply won't happen anytime soon (unless congress decides all of the Sarbanes-Oxley rules should apply to nonprofit institutions). Nevertheless, the incident at Opera Carolina demonstrates that looking over the shoulder of your finance officer is certainly worth the effort, even if you can't do it all the time.
UPDATE: I just read a blog entry posted on 01/20/06 at the Arkansas Times about another incident of a finance officer stealing from the organization. The blog reports that Robert L. Lee, the former Arkansas Director of director of finance, was suspended last august for allegedly misappropriating more than $240,000 in symphony funds.
According to the blog,
Lee is also being investigated for unauthorized cell phone expenses and kickbacks allegedly paid to [him] for big orders of unneeded office supplies he bought through the symphony account.
I'm at least glad to see the folks at the Arkansas Symphony notifying authorities about this issue as well. This is just another warning for orchestras out there to you're your eyes on the people who control the cash flow (that goes for the musicians as well).