An article by Wyatt Buchanan in the 11/13/2008 edition of the San Francisco Chronicle reported on legislation from San Francisco Supervisor, Jake McGoldrick, on "limiting nonprofit executive salaries and benefits for executives to six times the total compensation of their lowest-paid full-time employee." The Chronicle's article and the current economy make this a very topical subject…
Before going too far into this issue, I want to make it clear that although the Chronicle article lists San Francisco Symphony (SFS) executive director, Brent Assink, among their list of "best-compensated nonprofit executives in San Francisco" this discussion has nothing to do with Brent's compensation or his work at the SFS. Instead, the Chronicle's article serves as useful tool to re-examine the issue of executive compensation amidst current economic conditions.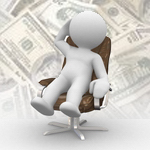 As has been pointed out in earlier articles on the topic of executive compensation, there's no magic formula or cap; instead, it is better to focus on achievement over effort tempered by accountability and transparency. Simply put an executive capable of building a strong board that brings in buckets of revenue and presides over an organization that sells all of its seats while nurturing an exciting and satisfying artistic environment is worth pretty much whatever they want to be paid.
Unfortunately, the procedures needed to adequately measure those components in an ongoing basis don't exist. The result is stakeholders don't usually find out what's going on without first having to dig through a mountain of spin being thrown at them a year or more after the fact. The natural byproduct of this environment when the economy goes into a downturn is one of finger-pointing, golden parachutes, and asinine legislation.
So until the business adopts stronger policies regulating transparency and vigorously implements firm but fair measures for accountability there won't be any shortage of legislation like that coming from San Francisco. It is worth pointing out that by and large, the general public isn't patient enough to discuss issues of nonprofit executive compensation rationally and you can bet that any time the topic comes up, the impact from that environment will produce less than satisfactory results. Just look at the Chronicle's related poll asking readers to vote on whether or not they feel the plan to limit nonprofit exec pay is worthwhile. At the time this article was written, the results favored the plan by a margin of two to one. If you want more proof, just wade through the more than 100 reader comments.
Ultimately, the business would be in a much better position to defend itself against public/government backlash if executive compensation (all of it, including bonuses, special loans, deferred pay, etc.) for nonprofit organizations was made public at the time a contract is signed, not three years after the fact. Furthermore, increased access to income and expense figures for current seasons should be made public no less than two quarters after the fact. The sooner the business moves in this direction, the better.