It's been a few months since we checked in with things at the Shreveport Symphony Orchestra (SSO) but suffice to say, the mission based schizophrenia issues remain unchanged (details here) as does the organization's webpage which continues to display a pops event that took place on May 21, 2009. What has changed is the organization's executive director…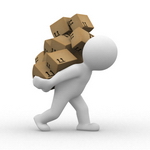 The 7/23/2009 edition of the Shreveport Times published an article by Donecia Pea that reports SSO executive director Scott Green has resigned and will officially leave the position on 7/31/2009. The article also reminds readers that the labor disagreement between musicians and the board remains unresolved.
Whenever the executive administrator leaves his/her position amidst a contentious and unresolved labor dispute it is typically followed by some sort of movement in negotiations. Sometimes that movement escalates the conflict but statistically, it is the first step toward a settlement. There is no official word from the SSO board or SSO musicians but that may change by the middle of August when key figures from both sides return from regularly scheduled vacations, etc.
In the meantime, the only remaining administrators after Green's departure include one senior manager and two staffers (at least, that is, according to the SSO's website).