Earlier in the month, I hinted at a professional project I'm working on that will serve as a paradigm shift in the way many performing arts organizations improve marketing, revenue, and outreach performance. Code named The Venture Project, the project is at a stage where I am looking for a handful of performing arts organizations to serve as initial users and to help refine the final development stages…
What Is The Venture Project?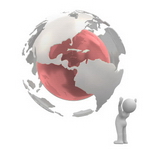 Designed as a sophisticated technology solution to deliver an affordable and sustainable hosted publishing platform, The Venture Project is amidst the final stage of a development process that will provide users with a comprehensive product that includes a state-of-the art website platform as well as email marketing and patron communication solutions. Developed especially for nonprofit performing arts organizations, it is geared toward groups that use a third party box office solution that is hosted off of the organization's main website (like Ticketmaster, Choice Ticketing, etc.).
From its inception, the platform has been designed as an off the shelf solution to promote creativity, improve marketing performance, and leverage the benefits of improved analytics. This is managed through an easy to use interface that provides direct control and on-the-fly customization of all aspects related to layout, appearance, and content without requiring the end user to understand html code.
In short, if you can use a word processor and create your own Facebook account, you can leverage all this platform has to offer.
Venture Project History
Shortly after launching the Orchestra Website Reviews, I started searching for a way where performing arts organizations could get more out of a website platform. There were no existing solutions that satisfied the basic needs and custom solutions that provided the degree of direct control and support cost tens of thousands of dollars to design, thereby being out of reach for the majority of organizations. As a result, most groups are relegated to using static websites that offer little to no control and no new opportunities to take advantage of lower cost marketing solutions.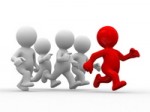 Fortunately, 2009 turned out to be a year of hyper-advancement in the field of open source software development and areas where the technology previously didn't exist now have multiple options. Consequently, all of the right pieces were in place to combine my status as an expert in nonprofit performing arts website standards to create a tool that will allow the field to function on par with for profit industries. No more trying to catch up by going slower!
In the summer of 2009, I wrote a Request For Proposal (RFP) and invited dozens of expert developers across the globe to submit bids. Although a number of impressive bids arrived, the winning firm was right in my own backyard here in Chicago. Pairing up with Heatherstone was serendipity at its best. Not only are they expert developers in the open source code we're using to build this platform (WordPress) but we established a quick rapport. Furthermore, their team sincerely "got it" when it came to what this platform needed and where it could go.
As such, the process is at the final stage and although I'm confident that we would be able to deliver a solid final product that meets the user's needs, I also realize that we could go one step more by including input from target users that don't have our depth of experience. Of course, that's just a fancy way of saying that we're a bunch of code and arts management geeks that would benefit from real user input. As a result, I have two slots remaining for performing arts organizations to serve as the initial users.
Initial User Benefits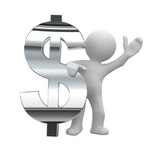 A new organizational website that focuses on aesthetics, web standards, and usability to improve revenue performance. Furthermore, your current website will be unaffected during the entire process.
A 10 year fixed price guarantee with the flexibility of a year-to-year renewal structure. Regardless if your organization upgrades or downgrades service levels, you'll pay these annual subscription price points through 2020. How many other critical institutional expenses can you say that about?
An integrated email marketing account at Mailchimp, an industry leading on-demand email marketing service.
An integrated social media tool in the form of an embedded institutional blog that features the same branding as your website and is controlled through the same content management interface. What's more, there are integrated solutions to connect your website to other social media outlets like Twitter, Facebook, and Youtube.
A complimentary premium subscription to the Orchestra Website Reviews (if any initial users already have a premium subscription, it will be deducted from your annual fee). This will be an indispensible guide when migrating your website to the new platform throughout the course of The Venture Project timeline or when you decide to do so thereafter.
An Integrated Google Analytics package with complementary members only support to begin learning how to use and leverage the benefits of advanced metrics.
No more working with obsolete tools. You'll always be able to take advantage of the latest web based technological goodies because this platform is upgraded throughout the year and enhanced to incorporate the latest advancements in online standards.
Marginalize and even reduce expenses in the form of included hosting fees and an email marketing account. Look at what you're already spending on hosting fees, web design and/or maintenance, and email marketing solutions and compare that against the platform's two price points.
Increased employee performance thanks to a low learning curve. Diminished efficiency resulting from turnover is marginalized as the point and click style interface allows users of all experience levels to benefit from onset of use.
Continuous support via a community forum not only provides technical assistance but will facilitate meaningful and productive interaction between those who charged with fulfilling missions and making live performance art possible.
Initial User FAQs
Q: What does it cost?
A: There are two annual subscription price points: $4000 and $7500. Both provide identical deliverables and a full year's worth of access to the members only forums but the latter provides special access to platform templates, elevated technical support to maximize that access, and a beefier email marketing account. A final invoicing schedule is flexible, although all initial users will need to pay half of their annual fee at the onset of becoming an initial user.
Q: When does it start?
A: On my end, everything is ready to begin as early as this week. However, if you need to join the process sometime in the first few weeks of February, we'll work something out.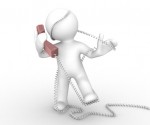 Q: What's our time commitment as an initial user?
A: This stage of the development process is anticipated to last from four to six weeks. During that time, initial users will interact with the design team primarily through the project management tool Basecamp. There are no minimum time commitments and even though this means an initial user can join and then never take part in the process, I'm certain that the exciting environment will be more than enough for users to allocate the time they need.
Q: You keep talking about features, but what's so special about this over any other website?
A: In the original RFP, the list of required features comprised three pages. From there, the developer came up with a number of additional options and by the time we were done, we came up with a list of specific features and special components that is several pages long. Here's a very condensed version of features and what you'll be able to do without having to touch a single letter of code (there's a lot more but it is simply too much to list here):
Select multiple layouts and page orientations and switch between them as desired.
Direct control over a variety of site elements such as background color, header, footer, accents and body contents including the ability to upload and insert custom graphics as desired.
Direct control over font size, type, and color of all text including body, widgets, header, footer and links.
A powerful concert event management system with customized administration panel that only requires users to enter event information once and have it populated throughout several areas of the website including a special calendar widget and RSS feeds.
A customized home page glider with dedicated administration panel as well as the ability to control transition effects and speed.
Multiple text, photo, gallery, advertisement, and social media widgets that can be used throughout the entire site.
An administrative control panel that will simply blow your mind (even experienced open source experts are impressed with what we have set in motion and have seen nothing like this).
Dozens of specialized content templates to make it as easy as possible to create customized versions of press, administration, institutional transparency, and artist information pages.
Multiple customized RSS feeds for concert events, PRs, and blog posts.
Q: Everything you're offering for an annual fee of $4000 or $7500 seems unusually generous. Is this too good to be true?
A: This is where the paradigm shift aspect comes into play. Capitalizing on an open source solution in lieu of expensive proprietary code and securing a developer with the expertise to design an extraordinary content management interface set the foundation for crafting a responsible business plan that focuses on long term growth and economy of scale. The final result is the $4000 and $7500 price points. I know this business isn't used to being at the forefront of benefitting from advancements in technology but this is one time when we get to seize the moment!
Q: Are we beta testers?
A: Not in the tedious, ordinary sense of testing software for bugs. Instead, initial users get to jump in during the fun stages where you get to help shape the final look of the product and explore the content management system interface in a hands-on environment. You'll help determine if features are easy to access, intuitive, and satisfy user needs.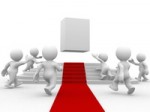 Q: What's in it for us?
A: In addition to the benefits listed above, users are granted a much greater level of input regarding the final look and feel of the layout and graphic framework design and administrator interface. Essentially, this will offer an experience that is much closer to having a made to measure website, but without the added cost.
Q: We are interested but we have an existing contract for our website with another provider, can we still take part?
A: I fully expect this to be the case with some groups but so long as you are sincerely interested, we'll work together to find a solution that satisfies your specific conditions.
Q: How do I know if I'm a suitable candidate and is this only for orchestral organizations?
A: Since this is an arts wide platform solution, any event based performing arts organization operating on a local, regional, or national level is a potential candidate.
Q: Does this mean we'll get a high score in the annual website reviews?
A: This has been my favorite question and it always makes me smile but the answer is no. Since the very first review, the criteria have been designed to measure and evaluate quantifiable criteria that maximize the ability to sell tickets, facilitate donation, disseminate mission based information, and utilize dynamic content. As such, each institution is responsible for creating content that will satisfy each of those requirements. At the same time, this platform will make all of those tasks easier than ever before.
Conclusions
The term venture indicates something that is new and exciting but contains risk. As it relates to The Venture Project, this certainly is new, exciting, and profitable but the only risk involves the fear of jettisoning antiquated notions that as nonprofit professionals we must work with substandard tools.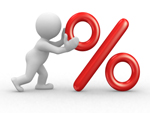 At a time when everyone is being forced to do more with less and reach higher under greater pressure, The Venture Project is building something that offers more by rewarding creativity, sparking inspiration, and facilitating adventurous ideas. The goal here is to deliver the entire field of nonprofit performing arts with a platform that improves marketing and development performance and is light years beyond anything that currently exists; all at a fraction of a traditional price.
Take Action
The next thing you need to do is get in touch with me so we can arrange a time to discuss more details and answer your questions. To this end, you can send me an email message, call my Chicago office at 312-465-2895, or get in touch via text or voice message to my cell at 708-990-0408 (as I'll be in Ann Arbor from Tuesday through Friday, the latter option is one that might work best).