According to all reports, the Philadelphia Orchestra Association (POA) and their musicians have reached a tentative agreement, forged under the guidelines set forth by bankruptcy judge Eric L. Frank. Details of the agreement are unknown but inside sources say the musicians may have received a copy of the details and have had a rank and file meeting as recent as Sunday evening that meeting has reportedly been rescheduled for Monday evening.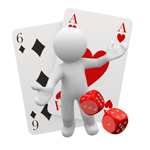 Among the hot button items which should be addressed in one fashion or another in the agreement are the musician's pension, work rule changes, policies on hiring replacement and substitute musicians, and base annual musician wages.
At the same time, even if the agreement is ratified by musicians and the POA board, that doesn't mean the drama is finished. If the agreement includes any provision to remove the musician pension from the American Federation of Musicians (AFM) pension fund and the POA does not intend to make good on penalties etc.
In that scenario, the AFM has already made it clear that they intend to pursue legal action against the POA to recover all or as much of what they believe they are owed as possible.
So for now, we're in a holding pattern until both sets of stakeholders have reviewed the agreement and conducted their respective ratification votes. But we may begin to learn about details as early as this afternoon and if so, check back later for updates with that info.
In a related but interesting side story, the Wilkes-Barre times Leader reports that the Philadelphia Orchestra has announced that their opening night concert has been moved to an alternative venue due to the Kimmel Center International Alliance of Theatrical Stage Employees (IATSE) strike.
This is a fascinating turn of events as it removes the enormous "what-if" related to whether or not the POA musicians would refuse to cross IATSE picket lines. It isn't necessarily a long term solution but worth noting at this point and time.
In the meantime, what do you think is in store for Philly's proposed agreement?