It seems rare to watch a season pass without a report of fraud or embezzlement and according to an article by Janos Gereben in the 10/11/2013 edition of the San Francisco Classical Voice (SFCV), the 2013/14 season is off with a half million dollar bang. Gereben reports that the Peninsula Symphony, a community orchestra located in Los Altos, CA, discovered at the beginning of the month that their endowment and general operating bank accounts had been drained.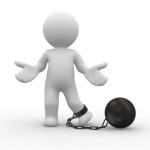 According to the SFCV report, questions about the missing funds appear to be tied to the abrupt departure of the orchestra's former executive director. Add to that, the Los Altos Police Department has launched a criminal investigation into the matter and Gereben reports that the orchestra's spokesperson, Larry Kamer, confirmed a suspect exists but declined to mention any names.
In the meantime, the potential silver lining here is the orchestra's stakeholders appear to be rallying together to raise enough funds to continue the season. If nothing else, it's heartening to see everyone working together in the wake of what appears to be a very malevolent act.