There has been no shortage of speculation on whether or not Minnesota Orchestra Association (MOA) President Michael Henson will remain as the orchestra's executive administrator in the wake of what is arguably the field's most acrimonious work stoppage. There are no shortage of voices calling for his removal, including former MOA music director Osmo Vanska; moreover, the musicians recently reaffirmed their 11/27/2012 vote of no-confidence in Henson in an interview with the New York Times' James Oestreich on 2/7/2014.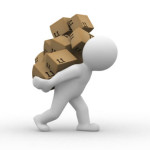 The majority of those weighing in on the matter are not painting Henson in a favorable light and would favor the MOA board's decision to remove him. On 2/12/2014, Milwaukee Symphony Principal Violist and League of American Orchestras board member, Robert Levine made it clear that he thinks Henson needs to go.
"But bringing Vänskä back, and letting Henson go, is the right call on the merits. […]Letting Henson go is the right call as well, regardless of what the Board decides about Vänskä. Clearly he's built strong relations with many members of the board, which will make it harder. And there have been significant achievements during his tenure, although many were jeopardized or lost due to the lockout. But there will no real rebuilding of internal relationships while Henson is running things."
At the same time, not everyone is so critical; in an article (membership required) from 2/10/2014 Susan Elliott at MusicalAmerica.com describes Henson as an executive who was merely carrying out marching orders. "Whether or not…Michael Henson is the bad guy the musicians have claimed he is, or, more likely, has simply been representing his bosses on the board of directors, Osmo Vanska has said publicly that Henson must go."
Historical Precedent
Historically, an executive administrator's departure following an ugly labor dispute and work stoppage is par for the course but since the economic downturn, that pendulum has not only reversed course, but is swiftly moving to the other extreme. Let's examine some of the higher profile disputes since 2008 and see what happened vis-à-vis executive retention:
Although this list is not comprehensive, it does represent the most prominent post economic downturn labor disputes; at least, for groups that had sitting full time executives. Case in point, there were a few oddballs like
Indianapolis Symphony
that had an interim executive in place throughout the course of their 2012/13 labor dispute and work stoppage. Consequently, these examples indicate that executives, especially those in larger budget orchestras, are far more likely to remain in position regardless of how rancorous their respective work stoppages. So, does that mean Henson will stay in Minnesota? Even though I
like
love my data, it will never be a foolproof fortune teller. From my professional perspective, it seems clear that the cons related to retaining Henson
far outweigh
the pros but that doesn't mean you should expect anything will happen soon. Instead, the only thing you should count as certain at this point in time is one way or another, something will happen.