It's no secret that finding qualified applicants for incredibly demanding positions within the ranks of middle and entry level orchestra administration is no simple task but are we making this already difficult task even more difficult thanks to unrealistic expectations or failing to use applicable criteria? Joe Patti posted a terrific article on this topic on 8/24/15 and as it turns out, the topic is fairly popular right now and Patti references posts on this topic from Seth Godin and Vu Le.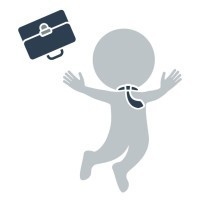 For the most part, the field spends a great deal of time and effort focused on executive level hiring practices but similar efforts focused on middle and entry level positions has fallen woefully behind.
As a result, it isn't unusual to see some of the boilerplate requirements, skills, and experience from those executive level positions spill over into job descriptions for the remaining openings and given the contemporary viewpoints on all of this, it seems as though that's not the best thing we could be doing as a field.
Perhaps unsurprisingly, the adage reap what you sow comes into play here in that the more time spent making JDs using copypasta, the less likely you are to attract and identify an individual who is actually best suited for the opening.
There's so much good conversation going on with all of this right now that you should do yourself a favor and read through the links above. For those who create JDs and interview candidates, you'll appreciate the reality check and for those of you looking for positions, it will help you identify a potentially exceptional employer.