Although there will likely be no shortage of post-election bear traps springing up for the field, one area worth keeping a close eye on is labor relations. We tend to spend most of our time here focusing on the American Federation of Musicians (AFM) but one of the other labor unions which wields a degree of stakeholder level influence is the International Alliance of Theatrical Stage Employees (IATSE). IATSE's international president, Matthew Loeb, wasted no time releasing a public statement warning about potential consequences once the president-elect takes office.
The middle class and working people are in jeopardy of experiencing severe consequences based on the positions and proposed policies espoused by President-elect Trump. Moreover, his anti-union statements virtually guarantee a rough road ahead for Unions and the members they represent…We must demonstrate solidarity in an unprecedented way by locking arms as Brothers and Sisters for the betterment of all IATSE members. We must continue to strengthen our bonds with other unions and the AFL-CIO to consolidate our voice and power. And we must identify and align with people and organizations that are likeminded in sharing our values.
One sure way to avoid confrontation is to remove potential.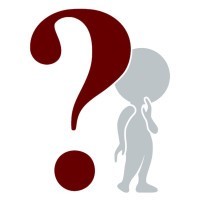 Even though labor tensions following the economic downturn through the election were at historic highs, we're entering a new frontier here where labor stakeholders are going to be increasingly sensitive and to a large degree, it is comparatively easy to see where the concern comes from.
Having said that, forward thinking leaders across all stakeholder groups will look for ways to build and reinforce healthy labor relations capable of withstanding what is almost sure to be an onslaught of pressure to test those bonds.
But those looking for a fight will have an increasingly easy time finding one.
We examined these issues in detail via a post from 7/21/2014 which compared executive and labor neoreactionaries. It warned against the disastrous outcomes when these two groups become the dominant voice in institutional governance (emphasis added).
I can't claim any special prognostic prowess to see where the field will be when it emerges from this transition (track record notwithstanding). However, unless more voices begin to openly challenge the full spectrum of neoreactionary thought responsible for needlessly tearing apart one institution after another, we stand a very real chance that the orchestra and opera fields will enter an age of what the tech sector defines as dark enlightenment, or the overt rejection of advances made during a period of Golden Age advances.
What do you think, will the post-election environment exacerbate tensions, have little to no impact, or something else?