Recently, a reader reached out via email to ask what orchestra managers do during a work stoppage and as it turns out, we've never examined that topic so there's no time better than the present to rectify that oversight.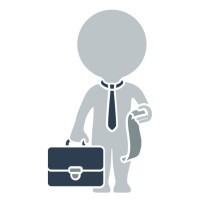 Like most topics within orchestra administration, this issue is impacted by a number of variables such as whether an organization owns or operates one or more venues, budget size, and season length.
On the surface, it may seem like some departments have less to do without events to produce and while true in some cases, it is far from a universal application. For instance, the development department is usually busier than normal.
In all but the most unusual cases, development departs continue with regularly scheduled fundraising activity. As it turns out, the 11/12/2016 edition of the Pittsburgh Post-Gazette published an article by Elizabeth Bloom that examines ongoing development efforts at the Pittsburgh Symphony Orchestra (PSO). The article also includes some quotes from me that shed some light on the unique complexities of work stoppage fundraising efforts.
"The only thing that's unusual when it comes to annual fundraising during a work stoppage is when an organization shuts down those efforts entirely…even in the worst work stoppages, everybody assumes you'll be back to work eventually, and if that's the case you're going to need to raise money for that."
In addition to pressing forward with planned fundraising activity, development managers will have additional work tweaking copy, navigating a minefield of sensitive topics, and processing emotionally charged feedback from some donors.
Bloom's article highlights some of the latter challenges by pointing out a common approach from musicians in the form of encouraging supporters to not only temporarily withhold annual gifts, but contact the employer explaining their decision and subsequent terms.
Now, as the labor strife continues for a seventh week, both sides are attempting to steer the course of the fundraising conversation. Musicians have urged supporters who are interested in donating to the union to write to PSO vice president of development Jodi Weisfield and president and CEO Melia Tourangeau instead.

"Tell them that you would like to donate to the Pittsburgh Symphony, but you are withholding your gift until management agrees to a fair contract for the Musicians!" the musicians, who have been on strike since Sept. 30, wrote on their website.
Another tremendous challenge for development officers is how to approach asking for donations when the public relations department is releasing statements underscoring financial difficulty. Certainly, financial alarm can inspire increased emergency giving but that typically works best outside the context of a public labor dispute.
Instead, all but the most ardent donors tend to shy away from situations where the institution projects an overly grim message.
This is where development officers spend time revising copy and/or tweaking a pitch to spin doom and gloom coming from the PR department.
Another oft overlooked consideration is the organization's cash flow. If the employer has thin cash reserves and there is no earned income coming in, development departments tend to face a tremendous amount of downward pressure from board and administrative executives to meet campaign goals. The better an employer's cash position, the longer they can adopt an entrenched bargaining position. This was covered somewhat in Bloom's article.
Continuing to seek gifts during work stoppages allows organizations to stave off basic cash flow problems, and, somewhat counterintuitively, to show how difficult their financial prospects are if they don't get strong returns on those efforts. Mr. McManus assumed that the PSO is simply trying to keep business going at Heinz Hall and prepare for its own post-strike fundraising realities.

"You can't turn off fundraising without that hurting the organization far more in the long run than not, so you have to keep those efforts going even if those revised fundraising goals are lower than the original estimates," he said.
In the end, development departments tend to be busier than normal during work stoppages. In the best-case scenarios, they emerge from the work stoppage with even more work thanks to a flood on incoming gifts from donors that abstained during the dispute and are now pleased with the outcome.
Hopefully, that will be exactly what transpires at the PSO.