#GivingTuesday, the self described "campaign to create a national day of giving at the start of the annual holiday season" is back for year four and will take place on Tuesday, December 1, 2015. Since its launch, a number of orchestras have participated so let's open up today's post to any group taking part in#GivingTuesday 2015 so we can all hear your story.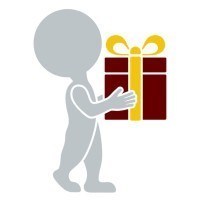 What is your group planning? If you've participated in previous years, what sort of response did you experience? Did the program meet your expectations? What would you tell other orchestras considering the 2014 event?
Thank you in advance for taking a moment out of your day to share your experiences in a comment.
And even though the clock is ticking, you can still put something together and to that end, Sarah Marczynski authored an article at ArtsHacker on 10/16/15 with some tips on how to construct an efficient campaign. you can also check out the official Giving Tuesday resource page.