There's an intriguing development in the Philadelphia Orchestra negotiations in the form of a six-month consultancy that introduces former John F. Kennedy Center for the Performing Arts CEO Michael Kaiser into the mix…kinda.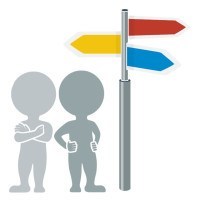 The Philadelphia Inquirer published an article by Peter Dobrin on 10/6/2015 that reports Kasier will be employed for a period of six months to provide advice for the orchestra's strategic planning and capitalization campaigns. Setting aside for a moment that the orchestra apparently had those items in place following their bankruptcy, introducing this sort of element while the organization maintains a loose play and talk agreement with musician employees is a variable that will certainly impact those negotiations.
But the six-month time frame is the real curveball here in that it makes it difficult for either side to risk upsetting the tenuous labor arrangement by ratcheting up saber rattling or actually setting a course of events in motion designed to initiate a work stoppage.
Although certainly not unheard of, the introduction of professional involvement outside the confines of formal mediation/arbitration typically lasts a few weeks; by comparison, six months is a eon in this environment.
Having said that, the organization could relieve some pressure by establishing a more formal play and talk agreement that acknowledges the consultancy and contains an expiration date falling after Kaiser's non-binding report is due.
How long can you hold your breath?