In the wake of what seems like an ironic number of Charlie Brown football gag style attempts over the past 20 years, the Milwaukee Symphony Orchestra (MSO) appears to be on a strong path toward finally kicking that ball in the form of obtaining their own concert hall.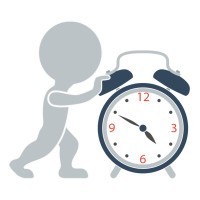 According to a report by Ben Jordan in the 1/10/2017 edition of tmj4.com (Milwaukee NBC affiliate), the MSO is more than halfway to their fundraising goal of $120 million to purchase and restore the Warner Grand Theatre in downtown Milwaukee.
The MSO announced their plans mid-December, 2016 and since then, it appears they have been making steady progress. The orchestra's best case scenario has renovation work beginning in the Fall of 2017 and a grand opening at some point in 2019.
MSO President, Mark Niehaus, summed up the frustration the group has felt being trapped in what seems like an ironic orchestra venue adaptation of Waiting For Godot
(or Guffman for the Christopher Guest fans out there).
"At the symphony, we feel like we've been waiting for this building and the building has been waiting for us," said Milwaukee Symphony Orchestra President Mark Niehaus.
It's worth noting that although Niehaus started his tenure as MSO President in 2012, he served as the orchestra's principal trumpet since 1998. As a result, he is certainly in a good position to leverage his 18 years of relationships and both-sides-of the-fence perspective in a way that may be the final piece of the equation which has eluded the group for so long.
We will definitely be keeping a close eye on this as the story develops.