Pensions; can't live with them, can't avoid a crippling social collapse without them. Recently, the American Federation of Musicians & Employers' Pension Fund (AFM-EPF) Board of Trustees sent a letter to plan members explaining how the fund has suffered since the economic downturn and their plan for recovery.
Unlike other union pension plans, the AFM-EPF is a defined benefit multiemployer pension plan. The organization describes the distinction to a single employer plan accordingly:
A defined benefit plan specifies the benefits to which participants may become entitled. Defined benefit plans do not have individual participant accounts into which employer contributions are paid (although your benefit is calculated based on the contributions credited on your behalf). A multiemployer pension plan is a plan that is maintained in accordance with collective bargaining agreements between one or more unions and one or more employers that employ individuals represented by the union.
After the economic downturn, the plan took large hit in value and has yet to recover. As a result, the plan entered what the Pension Protection Act of 2006 defines as critical status, a threshold that ballooned from 12 to 44 percent among multiemployer plans at the onset of the downturn.
As part of their recovery plan, the AFM-EPF slashed the benefit multiplier to one-dollar and plans to keep it there "for the foreseeable future."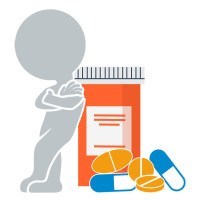 Perhaps unsurprisingly, this decision has generated a palpable level of anxiety among musician plan members.
In order to understand why, let's take a look at why that benefit multiplier is so important.
Keep in mind, the AFM-EPF formula is more complex than the example we'll use thanks to numerous variables related to being a multiemployer program. Having said that, we're going to simplify things a bit and substitute that dollar value for a percentage, the latter of which is typically used in single employer plans.
To that end, here's a common formula used to estimate a plan member's annual benefit using a one percent benefit multiplier.
[Final Average Salary] x [years of service] x [benefit multiplier] = [annual pension benefit]
$50,000 x 35 x .01 = $17,500
Using these example values, you can see how adjusting the .01 benefit multiplier to .012 would increase the pension benefit by $3,500 per year.
Consequently, It doesn't take much to see why reducing a benefit multiplier by large amounts can cause a great deal of anxiety among plan members.
When we circle back to the AFM-EPF's case, you have a better idea why plan members may feel stressed in light of the fact that the benefit multiplier was as high as $4.65 prior to 2004 but started its slide toward the $1.00 thereafter:
1/1/04 through 3/31/07 = $3.50
4/1/07 through 4/30-09 = $3.25
5/1/09 through 12/31/2009 = $2.00
starting 1/1/10 = $1.00
In order to help cope with lower pension benefits, the Trustees recommend that plan members rely more on personal savings and to not expect anything more from their pension benefits in the immediate future.
Finally, many of you have asked "What can we, the participants, do now?" Given our financial status, we are faced with the reality of the one-dollar benefit multiplier as the basis for any benefits earned in the future. This means that while the AFM-EPF pension you receive will still be important, for many the benefit will be a modest one. A modest pension emphasizes the importance of having a comprehensive retirement strategy that includes a personal savings component to supplement the AFM-EPF pension and Social Security benefits.