When it comes to a primary venue, most orchestras operate in one of three environments, each with their own unique sets of pros and cons:
Owner/Operator: Pros include complete control over scheduling and programming, in-house administrative offices, and maximizing earned income from rental fees, box-office services, concessions, etc. Cons include the large costs related with initial building costs along with legacy operational and maintenance costs for operating a brick and mortar facility.
Renter/Operator: Pros include maintaining control over scheduling and programming without the associated legacy costs but at the expense of losing earned income from box office, rental, and concession revenues.
Renter: Pros include increased flexibility to use other venues as desired and zero legacy costs. Cons include high rental fees, lack of control over scheduling, and little influence over the patron experience.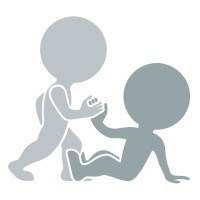 Granted, these are general descriptions and any one of the three scenarios can produce unique benefits and liabilities. For instance, a renter arrangement could be a tremendous asset if the venue agreed to a heavily subsidized or reduced rental rates. At the same time, lack of direct control over a facility can generate artificially low marketing and artistic performance due to inferior venue acoustics and/or patron services.
Most smaller to mid budget size orchestras, operate in the latter optional environment whereas their larger budget peers typically operate in the first. In fact, one of the traditional benchmarks for an orchestra moving up in status is making the move from being a renter to an owner/operator.
We covered one successful example over the course of several articles spanning multiple years via the Nashville Symphony's Campaign For Greatness that produced the Schermerhorn Symphony Center.
But the majority of professional orchestras operate as renters and sometimes, that relationship can become rocky, especially when an organization begins falling behind on rental payments or if the venue begins to jack up rental fees exponentially.
One of the more recent examples of a rocky relationship is in Norfolk, VA where the 2/20/2016 edition of The Virginian-Pilot published an article by Tim Eberly that reports the Virginia Symphony Orchestra (VSO) has fallen behind on rental payments to the tune of approximately $162,000.
In this situation, the primary venue is owned by the city of Norfolk and the article reports that all parties involved are attempting to settle terms on a repayment plan that won't interfere with future rental capabilities.
At the same time, this is not the first time the VSO has fallen behind on rental payments as the city extended a debt forgiveness program to the orchestra in 2005.
In addition to working out an existing payment program for current debts, a former Norfolk Civic Facilities Commission chairman suggested to city officials that they include a provision requiring the VSO to pay for future rentals in advance along with a portion of the outstanding debt.
If nothing else, this goes to show just how much a relationship with the primary venue is a make or break environment for professional orchestras.