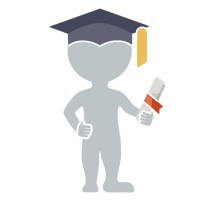 Thanks to some especially thoughtful reader feedback at ArtsHacker.com, the team has been exploring the idea of creating an online learning platform specializing in developing key skills from the perspective of arts managers, practitioners, and individual artists.
Although there's no shortage of online learning outlets, the material in this potential environment would be covered within the context of daily challenges faced by those inside the field. Think of it like regular ArtsHacker tutorial content, but going into far greater detail and offering an expanded learning interface (think videos, audio, presentations, etc.).
In order to help gauge potential interest, there is short survey at ArtsHacker.com and I would be grateful if you could take the time to submit your feedback. For those who do, there's the potential for a treat if the idea reaches fruition!
ArtsHacker Academy Survey: Your Feedback Is Needed!