The 2/21/2017 edition of the Wall Street Journal published an article by Terry Teachout (subscriber only) that examines some recent work by the California Symphony into attracting millennials. Specifically, the article touches on the orchestra's efforts to identify reasons why new ticket buyers are discouraged from returning and, spoiler alert, they are mostly non-artistic.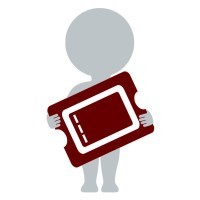 If all of this sounds a bit familiar, that's because the California Symphony's executive director, Aubrey Bergauer, was selected as one of two recipients for ArtsHacker's 2016 Most Creative People in Arts Administration for her efforts to chronicle this work in the California Symphony's Blog. Since becoming a recipient, it is gratifying to see so many other outlets begin to pick up on the work Bergauer and her colleagues are doing.
From a historical perspective, this topic probably feels like déjà vu as it tends to make the rounds every decade or so. Although I have yet to see it really stick as a mainstream topic within the field as a whole, the good news is it does make gains each time it resurfaces.
For instance, back in the early 2000's when the Nashville Symphony Orchestra was amidst the planning stages for what is now the Schermerhorn Symphony Center, non-artistic concert experience considerations were integrated into every aspect of planning. The end result was an overall building design that produced a welcoming structure that would help any patron, staffer, and artist feel comfortable.
This was out-of-the-box thinking at the time and one of the first successful major brick-and-mortar projects that began nudging the field out of the "Great Art" gilded age.
Back in 2011, we started examining the non-artistic concert experience issue via one of the early social media platforms designed to encourage customer feedback: Yelp. We checked in on the issue a few more times through 2013 and for the most part, patron feedback through that medium generally focused on negatives. Beyond that, the larger concert experience topic has been a mainstay blog category for several years; one of my personal favs is a post from 2014 about quality assurance testing the non-artistic concert experience.
Lastly, if you're looking for more contemporary insight, Ceci Dadisman published an article today at ArtsHacker. Inspired by Teachout's WSJ article, it examines the patron expectations/experience gap in greater detail along with providing some tips on how to help clean up some of those related issues sooner than later.