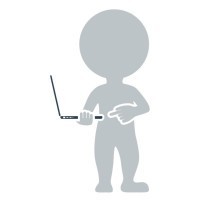 Did you know that a routine boilerplate included in many grant agreements (especially those from government sources) stipulates the receiving organization agrees that their website complies to accessibility standards?
How confident are you that your website meets WCAG 2.0 standards?
Right. That's what I thought.
Fortunately, there are some super easy tools you can use that are free of charge to check and I wrote an article for ArtsHacker.com today that them points out along with walking you though how to use them.
Read "How Accessible Is Your Website? Here's How You Can Find Out" at ArtsHacker.com