According to the site's metrics, there's been a sharp uptick in the number of incoming visitors arriving via the search query "difference between strike and lockout."
Historically, cross tabulating search queries with landing pages is a good way to help verify industry scuttlebutt.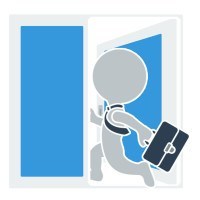 For example, if I've been hearing about labor unrest at a particular orchestra, I'll create a Google Analytics custom alert or dashboard module to let me know if searches from that city for labor dispute oriented articles begin to increase.
Likewise, I can get a sense of who might be considered on the shortlist for an open music director or CEO position if I see incoming traffic from that city via search query for a specific conductor or executive.
For example, if metrics report a sharp uptick via incoming search query traffic for "Jane Doe conductor" originating from the same city with a music director opening over a 48-hour period, that's a good sign said conductor is a serious contender.
Granted, you need a minimum amount of content that includes as broad of a cross section of topics as possible in order to begin producing meaningful nuggets of data worth mining. But simply knowing about this angle will hopefully trigger a few light bulb moments for stakeholders.
Regarding the "difference between strike and lockout" query mentioned at the beginning of this article, it turns out to be somewhat of a  red herring. Nearly 95 percent of that incoming traffic came from a trio of cities in India, each with news headlines reporting massive worker strikes.
What's really fascinating is compared to the average visitor metrics, they spent more time reading the landing page article and visiting other related articles.
Just goes to show that Douglas Adams was on to something when he wrote I seldom end up where I wanted to go but almost always end up where I need to be. The trick is sometimes figuring that last bit out with a reasonable degree of confidence.