In the wake of their 2017 Content Competition, the Association of Arts Administration Educators (AAAE) asked each of the adjudicators to write an article reflecting on the ideas related to the competition, how they relate to the orchestra field, and main takeaways, particularly for those teaching the next generation of arts administrators.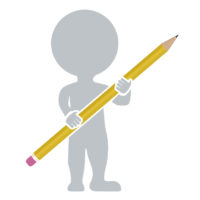 AAAE recently published my contribution at artsadministration.org which reinforces why content is still king. The arts are all about capturing imagination and inspiring thoughtfulness but if we can't incorporate that same spirit into our content, then we're leaving more money/support/relevancy/good-will/etc. on the table than we probably want to know.
The article examines what I found to be a unique and refreshing approach to how the organization structured the contest:
It's one thing to stand at home plate for your turn at bat and know a pitcher is going to throw the ball your direction. That's the way the rules work; it's all neat and tidy. By and large, most competitions function in similar fashion; entries are submitted via a clearly defined set of topic, format, and length requirements.

That was not the case with this competition.
It also explores four fundamental components arts managers need to create strong and meaningful content:
Make The Content Actionable
[The winning] contribution identified a very real problem and did not shy away from certain elements just because […]

Source Your Info
If there is one thing I could change about content creation with a magic wand […]

Media Should Enhance The Content
A number of the contributions included presentation slides chock-full of highly detailed […]

Precision And Brevity
The one area where most of the contributions excelled was submitting work […]
Read the full article at artsadministration.org