Last year, I thoroughly enjoyed taking part in a marketing panel for the Chicago Sinfonietta's (CS) Project Inclusion Freeman Conducting Fellowship program.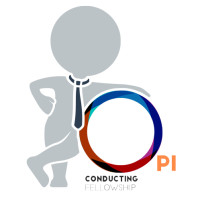 Although my schedule precluded participating in this year's session, I suggested they invite someone outside the group of marketing professionals that took part during the 2016 session. Specifically, a musician who has successfully moved through the career stage where fellows are now and become adept at working with all of the artistic and marketing tools the panel was designed to cover.
I'm hoping that individual will write something about the 2017 panel at his/her blog in the near future. In the meantime, you can see what we covered via last year's post where the panelist's insights are just as relevant now as there were then.
You can also swing by the Sinfonietta's website to learn more about the 2016/17 PIC Freeman Fellows: Kedrick Armstrong, Alejandro Gómez Guillén, and Kellen Gray.
The Sinfonietta is a pioneer in the field in that it was among the first professional orchestras dedicated to modeling and promoting diversity, inclusion, and both racial and cultural equity in the arts through the universal language of symphonic music. Kudos to CS Executive Director Jim Hirsch, their board, staff, and musicians for keeping the fellowship program front and center.