Although it's been rumored for months that the Trump administration was planning on proposing a budget that eliminates the National Endowment for the Arts (NEA), it is now official. The "America First: A Budget Blueprint to Make America Great Again" calls for eliminating the NEA along with steep cuts in the Education Department for arts based education initiatives.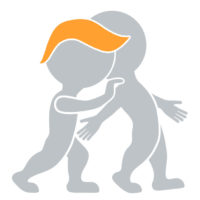 If you come across any blowback to the notion that Trump's budget doesn't eliminate the NEA and instead simply reduces funding, know that for FY 2018, there is a miniscule amount allocated for the express purpose of "conduct[ing] an orderly closeout of the agency." There will be no program spending and after the closeout stage, it is gone for good.
Don't get fooled by that smoke and mirrors tactic.
Here in Chicago, Arts Alliance Illinois distributed an email to members with a terrific one click method for sending messages to representatives expressing opposition to the cuts.
Hopefully, your state arts advocacy group is doing the same thing but in case they aren't, here's the copy you can use to contact your representatives directly (find out who they are).
Subject: Stand up for the arts and for arts education
As a resident and voter in [STATE], I urge you to reject the Trump administration's proposed elimination of the National Endowment for the Arts (NEA) and fund the NEA at $155 million in FY 2018. I also urge you to support full funding of two U.S. Department of Education grant programs related to the arts: Student Support and Academic Enrichment (SSAE) and Assistance for Arts Education (AAE). Now is the time to stand up for the arts and arts education.
The programs the NEA supports are found in every congressional district, in every state – including ours. NEA funding for programs in [STATE], programs benefiting communities of all sizes and kinds, amounted to more than $3.6 million in 2016. These programs were not "art for art's sake;" rather, the NEA is successfully advancing arts programs as vehicles for community development, helping make our neighborhoods great places to live and work.
The sustaining presence of the NEA is critical to making the arts accessible to all [STATE] residents. The NEA promotes equitable arts funding across demographics and geographic areas, which is key to a healthy arts sector. When the arts sector is healthy, it generates a "ripple effect" of benefits, even for those who don't participate directly. The arts enhance quality of life, sharpen our great state's competitive edge, attract and retain top talent in the for-profit sector, promote cross-cultural understanding, and keep [STATE] nationally and globally connected.
Likewise, arts education is crucial to the success of our communities and the future of [STATE]. By helping bring arts learning to more students, SSAE and AAE grants contribute to a well-rounded, competitive education, building an innovative workforce and empowering students for success in college and career.
The arts are intersectional to the many challenges our communities face. Artists and arts educators work on the front lines every day, for a better [STATE] and a better America. Congress recognized this when, in a bi-partisan vote, it recently approved a $2 million increase in the NEA budget for the current fiscal year (FY 2017), as well as a current year total of $400 million for SSAE and $27 million for AAE.
We urge you to continue this momentum. Reject the proposed elimination of the NEA, fund the agency at $155 million in FY 2018, and fully fund the SSAE and AAE grant programs. Now is the time to stand up for the arts and arts education.
Sincerely,