The intersection of culture and politics seems to be experiencing an unusually tight bottleneck as of late. We examined one of the initial events at the Santa Monica Symphony a few weeks ago but here's what else has been transpiring since then.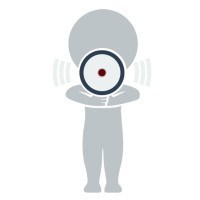 In the wake of President Trump's response to the Charlottesville tragedy, several honorees at this year's Kennedy Center Honors publicly declared they would boycott the White House reception. In turn, Trump decided that not only would he and the First Lady not attend the reception, they cancelled the entire event. According to a White House statement, the decision was motivated by a desired to allow the "artists to celebrate without any political distraction."
Also related to Trump's Charlottesville response is the decision of the 16 remaining members of the President's Committee on the Arts and the Humanities to resign in protest to his defense of white nationalists. In true creative fashion, the first letter from each paragraph and the closing salutation spell "RESIST."
The latest occurrence is the decision by the Venezuelan government to cancel an upcoming tour of the United States with Gustavo Dudamel leading the National Youth Orchestra of Venezuela. Dudamel has been an outspoken critic of the new regime in the wake of its decision to use violence against protesters. We've been examining those developments over the course of this summer.
Shortly before the decision to cancel the tour, Venezuelan president, Nicolás Maduro, chastised Dudamel during a televised appearance. Compared to the President's Committee on the Arts and the Humanities resignation letter, Dudamel's statements have been positively cordial.
Don't expect things to calm down anytime soon.