As promised at the conclusion of Wednesday's post examining workplace satisfaction among symphony orchestra institutions, today's installment will take a look at opera employers.
#StillWinning
Although there wasn't as large of an uptick in opera organizations as compared to their symphonic orchestra peers, the number of groups with at least one review within the last 12 months nearly doubled (kudos to you for making such a difference)! As such, let's get right down to the numbers and see how each group fared.
Looking Ahead
As is the case for symphony orchestras, your efforts to improve workplace satisfaction transparency are bearing fruit within the opera field; as such, it is more important than ever to continue in this direction. The more you contribute, the better positioned you'll be at implementing positive change by making sure more opera managers are aware that something like GlassDoor.com exists and can be used by both current and former employees.
To that end, be sure you reach out and encourage your colleagues to leave reviews for their respective employers; it will only help accelerate progress.
Why This Matters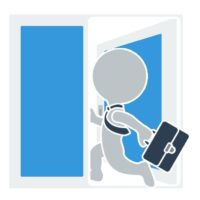 Regular readers know that the topic of Workplace Satisfaction is one of the more popular here at Adaptistration and even though it continues to remain firmly swept under the rug for the field as a whole, that doesn't mean you can't do something about it.
To that end, GlassDoor.com serves as a useful benchmark for gauging current and previous employee satisfaction and after a bit of research, it turns out there are enough orchestra employers listed in their database to produce a worthwhile overview.
Granted, there are certainly critics of services like GlassDoor.com, which allow members to post review content anonymously, but some Google sleuthing turns up more favorable reviews than not.