I'm very happy to announce two upcoming conference appearances in March and April 2018. Although spring seems so far away, it will sneak right up on you so start making travel plans now.
69th Annual SETC Convention: March 7-11, 2018; Mobile, AL
The Southeastern Theatre Conference, Inc. (SETC) is the strongest and broadest network of theatre practitioners in the United States. Their mission includes providing extensive resources and year-round opportunities for constituents.
I'm thrilled to attend their March convention to run a session on Google Analytics alongside longtime colleague and conference session colleague, Ceci Dadisman. Session details are being finalized and SETC will be publishing the full convention schedule soon.
In the meantime, online registration recently opened, and they offer early-bird registration discounts through Dec 15, 2017 but that's no reason to procrastinate.  #SETC2018
Register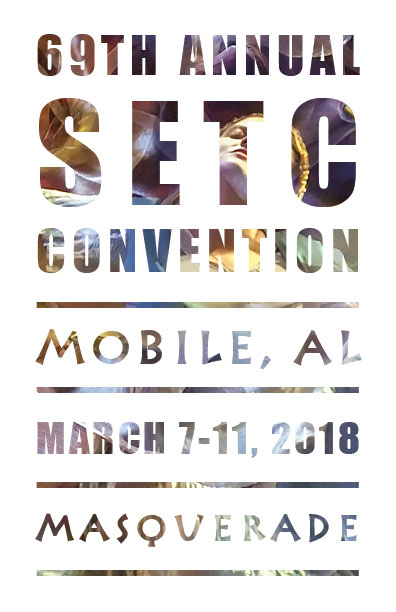 2018 Nonprofit Technology Conference: April 11 – 13, 2018; New Orleans, LA
The Nonprofit Technology Conference (NTC) is the nonprofit sector's signature technology event. More than 2,000 of the best and brightest nonprofit professionals from around the world. Together, they collaborate, innovate, and discover new ways to spark change with technology.
With over 100 sessions exploring technologies, best strategies, and pressing issues; an exhibit hall highlighting the latest nonprofit products and services; and networking events every evening. The NTC is produced by NTEN, the Nonprofit Technology Network, the membership organization of nonprofit technology professionals.
Given NTEN's focus on technology across the full spectrum of nonprofit organizations, this will be a particularly exciting conference. I'll be running the Everything Tech Providers Wished You Knew About Writing A RFP (Plus The Stuff They Want To Keep Secret) session. Thanks to everyone who voted for the session back in August!
Here's the official session description:
Wouldn't it be nice to have enough confidence to know if the proposal you get from tech providers is a meaningful bid or just a bunch of techy BS? Wouldn't it be swell if you didn't have to be afraid of throwing good money after bad because you realize too late the questions you should have asked?

Most arts managers would rather write grant proposals that require seven years of detailed financials rather than deal with tech based RFPs. Most of the geek-speak and platform considerations fall well outside their wheelhouse, which makes the odds of writing a RFP capable of producing the solution they want and need slim.

This session will pull back the curtain on how tech providers craft their proposals and the questions arts managers should be asking.

But crafting an RFP and evaluating proposals is a two-way street. Getting a good provider means being a good client.

Attendees will also learn how to get tech providers the information they really need to provide meaningful and authentic proposals.

Learning Objectives

create RFPs that providers can actually use
decipher proposal jargon from solutions
understanding development vs. legacy costs