If you keep an eye on listings at ArtsAdminJobs.com, you've probably noticed the uptick in listings over the past few weeks. With each new wave, I've always found it fascinating to see what sort of language job descriptions (JD) include.
As it turns out, Joe Patti had a post on that very topic at Butts In The Seats from 1/31/2018 that examines a JD from the Armed Services Arts Partnership.
In addition to focusing on what the organization is looking for in a candidate, they spent time putting together a "This Role Probably Does Not Make Sense For You If…" list.
You cannot live in the DC Metro Area.
You are uncomfortable working in a small work environment that involves less structure than a larger organization.
You are looking for a traditional job with a 40-hour work week.
You are applying to this job because you think our programs are cool, but you haven't considered the amount of work that goes into developing them.
You don't check your emails and deliverables at least three times before sending.
You are approaching this job viewing veterans as victims to be saved or heroes to be revered, rather than contributors to and leaders of our community.
It's clear the organization has been down a few dark paths over the years and transferring those teachable moments into actionable items is a good thing for both employer and job seeker. In addition to listing salary ranges (really, this is something your organization should start doing), these sorts of lists should be a standard part of JDs.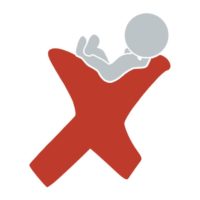 I've always found that learning as much about what clients don't want from their project is just as helpful as defining goals and deliverables. In fact, it's rare to see a year pass where going through the don'ts part of the process failed to prevent what would have otherwise been an unhappy hurdle for all involved.
I'm curious to know if readers have ever encountered a similar "This Role Probably Does Not Make Sense For You If…" list for admin or musician JDs. If so, take a moment to leave a comment and let us know what the list included and if you found it helpful.