Pop quiz! Which of the following items is not an example of diverse artistic programming:
Operas written by women.
Operas written by minorities.
Operas written by living composers.
Operas written by dead white guys.
Over the weekend, a friend's Facebook post caught my attention when it pointed out some 2018/19 season announcement marketing copy from the Lyric Opera of Chicago's website (emphasis is found in the original copy):
We pride ourselves on bringing you diverse programming, and the 2018/19 Season is no exception. Verdi and Puccini in all their passion, elegant Handel and Mozart, romantic Massenet, mighty Strauss and Wagner—there's no end to the riches that will make this season one to remember.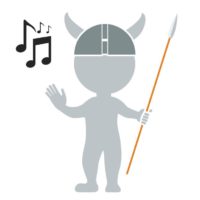 Even with a healthy benefit of the doubt, it's still a bit of a stretch in to assert Verdi, Puccini, Handel, Mozart, Strauss, and Wagner constitute diverse programming. At least, in today's environment where something diverse usually has more to do with multiculturalism than not.
Having said that, there's an equally interesting article from the 2/12/2018 edition of WQXR.org that compiles a list of opera companies programming new works. Within that list is The Lyric, which is performing a world premier by living composer Gregory Spears as part of the current 2017/18 season.
There's another new work from Spears in the 2018/19 lineup but both works are part of the Lyric's Unlimited series, a division of the organization's overall education and community engagement efforts.
When it comes to mainstage productions, diverse programming still seems to have a narrower definition.