The Toronto Symphony Orchestra (TSO) has seen its fair share of rough waters over the past few seasons. In 2015, they endured the Valentina Lisitsa firestorm and 2016 was pockmarked by way of the very public annulment legal battle between former president and CEO, Jeff Melanson, and his estranged wife, Eleanor McCain. According to an article by Martin Knelman in the 5/21/2016 edition of The Toronto Star, all of these high profile problems along with an active music director search contributed to a $12 million deficit.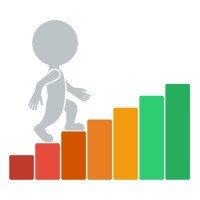 According to an article by Andrew Willis in the 6/3/16 edition of The Globe and Mail, Melanson's personal scandal was amplified by what one TSO board representative described as "commitments made by Melanson that were more expensive than anticipated." Those expenses conspired with a hefty golden parachute expense connected with his departure to put the orchestra's governance leadership into an extended crisis mode.
Fortunately, the TSO has a plan to ease some of those pressures by selling one of its more valuable assets: a viola (presumably, the 1703 Amati used by TSO principal violist Teng Li). Or to be more precise, they are considering a plan to transfer ownership of the instrument to the Toronto Symphony Foundation, a separate nonprofit institution from the TSO which controls the orchestra's endowment, in exchange for $4 million, which is equal to the instrument's most recent valuation.
According to Willis' report, that would erase most of the expected annual deficit, effectively resetting the TSO's clock to a time just prior to their losses after Melanson's tenure.
If this plan materializes, it is a fairly resourceful solution to a problem that typically ends up as a nasty and public labor dispute. Provided all goes according to plan, the TSO's board could certainly use the momentum to make badly needed bridge funding headway as well as make the institution more attractive to potential music director and executive candidates.
Time will tell.
It's Not All Doom And Gloom
If nothing else, the heavy governance drama doesn't appear to be setting too much of a tone for artistic creativity. Case in point, the TSO's listening guide, a visual representation designed to be read before and during the respective piece's performance.
Mark Sinclair wrote a wonderfully detailed overview of the entire program for CreativeReview.co.uk and since then, it has been garnering a great deal of attention. I highly recommend taking the time out of your day to give Sinclair's article a read.