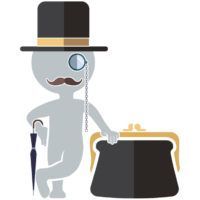 Holly Mulcahy published an article on 6/2/16 titled I'm a condescending bore. You're an ignorant dilettante. Please give us money. that takes a long, hard look at one of the more damaging stereotypes the field as a whole can't shed fast enough: erudite posers.
But in her typical way, it isn't just an extended gripe session; instead, the article examines three all-too-familiar situations and compares/contrasts condescending erudite responses against something far more positive.
It's far too easy to get caught up in this sort of self-serving behavior, but that doesn't mean anyone is beyond redemption. All it takes is an honest evaluation and owning up to bad habits.
Mulcahy's article is an ideal first step in that direction.
"But of course, you already knew that…"

http://www.insidethearts.com/neoclassical/2016/06/im-a-condescending-bore/