A morals clause, a provision in a contract or work agreement that prohibits or penalizes certain behaviors, have been around since the early part of the 20th century but by and large, they haven't entered into mainstream employment agreements throughout the performing arts field. For the most part, they really aren't applicable and/or the salaries involved didn't rise to a level that would trigger these sorts of concerns. But the steady rise of the top-tier executive class, and its associated signing bonuses, frontloaded perks, and $1+mm salaries, may bring about unintended consequences in that arena.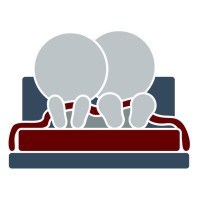 The most recent scenario focuses on the abrupt departure of Toronto Symphony Orchestra's (TSO) president and CEO, Jeff Melanson, after 16 months on the job. News.nationalpost.com published an article on 3/30/2016 that reports Melanson's alleged sexual harassment complaints at his previous position contributed to his immediate departure from the TSO.
Moreover, Melanson's highly publicized falling-out with his wife, singer Eleanor McCain, added even more public scrutiny. McCain is currently seeking an annulment and according to a 3/15/2016 article in The Toronto Star, claims Melanson only married her "because he wanted her money and an escape route from sexual harassment accusations at the Banff Centre."
Of interest in the 3/15/16 article is McCain's assertion that Melanson frequented AshleyMadison.com, an internet dating service catering to married people looking for extra marital affairs, during a previous marriage.
This is precisely the sort of thing that tends to inspire morals clauses.
Throughout my consulting work, there have only been two projects where morals clauses entered into the equation and in both instances, they involved A-list soloists and the employer wishing to protect sizeable investments via endorsement elements of the agreements.
Fortunately, those clauses never entered into the equation from an enforcement perspective but recent events in Toronto are precisely the sort of thing that make employers aggressively protective. As a result, it shouldn't be surprising to see morals clauses become increasingly common for executive level key employees, both on stage and off.