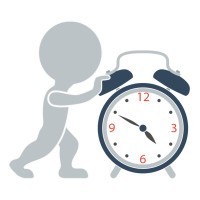 Even though the Fort Worth Symphony Orchestra (FWSO) managed to avoid a work stoppage thanks to an eleventh hour one-year agreement, that doesn't mean it prevented things from continuing to turn ugly.
The latest development involves the musicians staging a sit-in at FWSO offices on Thursday, March 24, 2016 to protest what they defined as the employer's "unilateral cancellation of all scheduled negotiation sessions." The musicians released the following statement in conjunction with the action:
Today we sit-in to stand up for our rights and for what is right for our community.

In January, we approved a contract extension through July 2016. Management withdrew their threat to impose 8.7% pay cuts and agreed to maintain 2014-2015 wages, with the understanding that they would return to the bargaining table ASAP to negotiate a new agreement.

We met with management on March 9th and agreed to meet three more times this week and next week. On Monday, management abruptly cancelled all three meetings without offering alternate dates.

This recklessness, lack of good faith, and dereliction of duty on management's part cannot be tolerated.

We will continue performing and demonstrating as more and more Fort Worth citizens join us in the fight to preserve the Fort Worth Symphony Orchestra and the legacy of "Cowboys and Culture".

Bargain Now – Growth Not Cuts!
According to an article by Andrea Ahles in the 3/24/2016 edition of the Star-Telegram, the FWSO confirmed that they did cancel the scheduled meetings but intended to propose "almost a dozen possible new meeting dates" by Friday, April 1, 2016.
When asked about why the FWSO had not yet presented potential dates following the last meeting on March 9, 2016, FWSO President, Amy Adkins, indicated the organization decided to address other concerns.
"We are having some very serious internal discussions, and we were not ready to meet," Adkins said. "We have every intention of returning to the bargaining table at our earliest opportunity.
No additional details were provided about which issues apparently trumped scheduling bargaining sessions.
The Star-Telegram published a video of the musician sit-in in conjunction with the article.
As of today, the FWSO has 124 days to reach a new agreement before the one-year extension expires.