If you have any interest in helping steer the larger arts marketing conversation, now's your chance…but you'll have to hurry. Thursday, March 31, 2016 is your final day to submit either a session proposal or session topic idea to the National Arts Marketing Project's (NAMP) 2016 conference in Austin, TX from November 11-14.
This year's conference theme is Fueling Change:
Across the nation, arts organizations and the communities they serve are in a constant state of evolution. As an arts marketer, how do you successfully maintain organizational relevance while building sustainability in our rapidly changing world? How do you meet change with a responsive, creative, and flexible approach? This year, we will explore what Change really means for arts organizations working to stay ahead of the marketing curve. With continuous shifting trends in the landscape of arts marketing and audience engagement, arts organizations must go beyond the "Embrace" of Change. Instead, we need to desire change, seek it out, work for it, and invest in it; we need to Fuel the Change.

Austin, Texas, is the perfect place to learn strategies and tactics that you and your organization can use to create a culture that embraces innovation, and is change-enabled. As a city that embodies a culture of change, Austin's culture is always growing and shifting. As the political center of the state, Austin's identity has transformed from a small town to a thriving city for music and counterculture, to a tech idea hub. The changes that the city of Austin has seen have fueled inventive and unconventional thinking, forward-thinking solutions, and a willingness to experiment.

Exciting results await for arts organizations that fuel change within their organizations and communities. Join us in in Austin, Texas to find out where the change is heading and learn the strategies and tactics for adapting to meet the demand.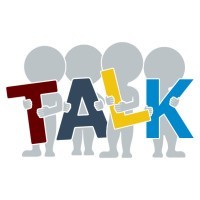 And since Adaptistration is all about change, I am genuinely enthusiastic about the 2016 conference potential.
I've routinely praised NAMP for putting on some of the most useful conferences the field has to offer and the focus for 2016 holds a great deal of promise for taking that to the next level.
Here's your chance to assist with realizing that promise and guiding that change.
Help the field stay ahead of the curve instead of trying to catch up by going slower by opting for one of the following:
Submit A Suggested Session Topic
Submit A Conference Proposal