In addition to making new friends and clients at industry events like the National Arts Marketing Project Conference, you get the opportunity to meet other providers and consultants; case in point, I had the pleasure of meeting Jeff Jordan (VP Client Experience) and Dennis Kunimura (Head Statistician) from Arts & Analytics, a big data start-up that focuses on providing what they describe as predictive analytics software for the performing arts field.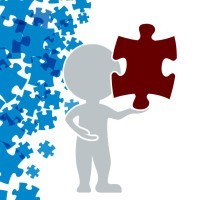 I don't typically get enthusiastic about new providers in this field but after some good conversations with Kunimura, who is as friendly and grounded as he is knowledgeable, and chatting with one of their current users, I can say that there seems to be some real substance under their hood. I plan to follow-up with them in December to learn more about what they are able to accomplish, but that shouldn't stop you from doing your own due diligence and start thinking more about this new direction.
And speaking of new directions, predictive analysis is closely aligned with Marketing Automation (a topic we'll be covering at ArtsHacker.com within the next few months) and when combined, both offerings hold a great deal of potential as a tool performing arts organizations can use to finally break out of the debilitating marketing performance levels that stifle risk and erode already tenuous levels of efficiency.
In the meantime, you can check out a pair write-ups on their service in Forbes and Playbill.