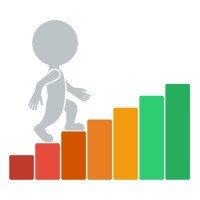 Last week's poll asking users whether or not venues should reconsider Smartphone use during show policies if it meant increasing repeat ticket buyer earned income by 25 percent or more generated a great deal of interest. At just over 1000 responses, it is the third most popular poll to date so it seems clear that the issue generated some strong feelings among readers. Having said that, the responses didn't exactly generate mandate level results.
In fact, there was a nearly even split among respondents indicating yes or no and a little less than half of those respective responses indicating an undecided position.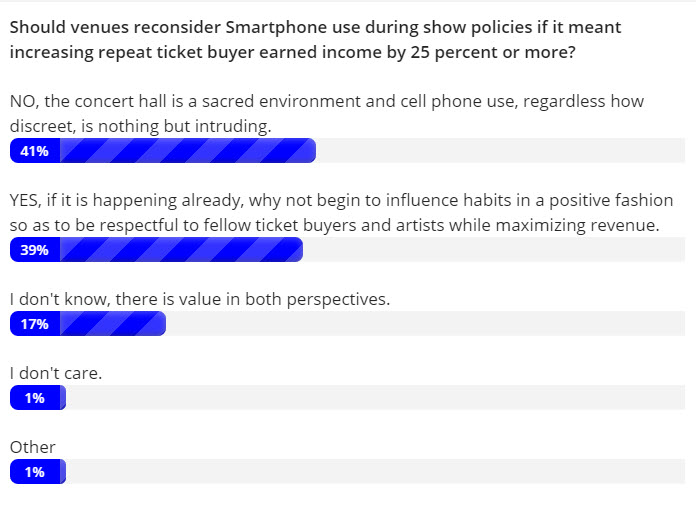 Given the amount of chatter on social media on this topic, it is clear that stakeholders have well entrenched positions matched only by the dichotomy of the respective viewpoints. At the same time, it would be interesting to conduct a season-long study to measure not only the usage habits but actual impact on other patrons during events that allow Smartphone use in certain sections.
I don't recommend holding your breath until it comes to pass but stranger things have happened, and based on the data from Google (see the original post for details) it seems clear that one or more efforts would be worthwhile.
Note: just for fun, I'm going to leave the original poll open to see what happens after this results post makes the rounds.