The 3/5/2018 edition of the Atlanta Journal-Constitution published an article by Bo Emerson that reports the Atlanta Symphony Orchestra (ASO) and its musicians recently ratified a new collective bargaining agreement (CBA) through the 2020/21 season.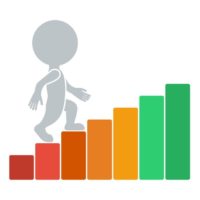 While a copy of the CBA has yet to be released, the AJC article reports the organization will return to "full strength" by the end of the term.
The real question there is which benchmark is being used when determining that number.
The ASO endured a round of haircuts but the most recent reduction in musician complement came via the four-year agreement that covered the 2014/15 – 2017/18 seasons. During that agreement, the orchestra dropped from 88 members down to 77. They are scheduled to come back up to 88 members by the end of the agreement's term.
But if you go back to the labor dispute before that, the musician complement of 88 was the result of a cut from 93, which the orchestra maintained through the 2011/12 season.
We'll know more once a copy of the agreement is available. We'll also see about taking a deeper dive into non-monetary changes that came about from the concessionary 2014/15 agreement.