You can now submit a session proposal for the 2019 Nonprofit Technology Conference which takes place March 13 – 15, 2019 in Portland, Oregon.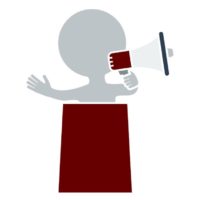 Whether you're a longtime presenter or are new to the Nonprofit Technology Network (NTEN) community and have never presented at the NTC before, I want to encourage you to submit a session proposal.
I've written about my experiences at 18NTC on a few occasions and one area where I want to help 19NTC is to see an increase in the number of nonprofit performing arts orgs in attendance.
The proposal portal opened on July 9, 2018 and you have until Aug 17 to get your submission(s) in. One month might seem like plenty of time but don't miscount the largesse of summer to make those days evaporate sooner than later.
#19NTC sessions are:
designed by and for nonprofit professionals, including nonprofit staff, vendors, and consultants.
aimed at all levels of proficiency, from beginner to advanced, and cover a wide range of trends, best practices, and strategies.
grouped into six main categories: Fundraising, IT, Leadership, Program, Marketing & Communications, and Tactical.
I'm pleased to serve on the Leadership category advisory committee and I can say that it's a great group of professionals to work with that have no shortage of enthusiasm and expertise.
One of the best aspects of NTC events is how much support they provide and crazy organized everything is. To that end: