The LA Philharmonic recently launched a dedicated microsite for their Centennial Campaign (an endowment capitalization campaign) and it's a good example for how to go about designing a purpose built microsite.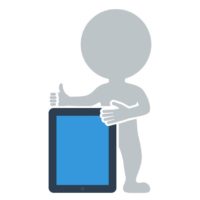 Each page is comparatively short and contains big, obvious conversion targets (making an online donation). It's a very nice mobile first design that clearly resists the urge to stuff a desktop heavy content approach into mobile layouts.
If there's one area where arts orgs could benefit, it's finding ways to leverage short term, purpose-built microsites. Capital campaigns are an obvious choice, but other projects include season launch and season-in-review sites, fundraising events, tours, competitions, etc.
In short, anything that would benefit from its own branded look and has extraordinarily clear conversion targets is an ideal target for a microsite.
As part of my work with our Venture Platform users, identifying areas where they could benefit from a microsite is something we continuously work on. And once organizations start to see how easy it is to repurpose designs from one microsite project to the next, it isn't long before they begin to increase their project ROI.
Even better, you don't have to go with slick looking animations like the LA Phil microsite. If you have the budget, great, but it's certainly not a necessity.
If you've never considered using a project-specific microsite before, do yourself a favor and think about it.