The 4/19/2019 edition of artsy.net published an article by Claire Voon that reports on a pair of lawsuits filed separated by two legally blind plaintiffs against dozens of New York City art galleries that their websites allegedly violated the Americans with Disabilities Act (ADA).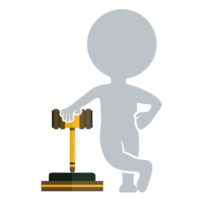 As the article points out, issues of websites and accessibility via ADA standards are, at best, murky.
Part of confusion comes from a separate set of standards called Section 508, which provides accessibility for digitally published material. They aren't the same as ADA standards, which were designed more for access to facilities and services.
Granted, all of this is going to get settled in time, more than likely through lawsuits such as the ones unfolding now in New York.
In my professional opinion, I believe Section 508 standards, which are currently drawn from Web Content Accessibility Guidelines (WCAG), will become the regulatory benchmark for determining what is and isn't accessible under the law.
You can learn more about the topic via the accessibility article archive here at Adaptistration as well as a special series of articles I've been writing at ArtsHacker.com on what web content managers can do to begin bringing their website content into WCAG compliance.
One additional item of note in the artsy.net article is a new open source platform called Coyote, which is designed to help "encourage the use of visual description in museum practice." It's an interesting project and I've reached out to the team leaders to learn more. We'll circle back after I've made contact.
Until then, be sure to check out the ArtsHacker articles and ask yourself if your organization has started into those accessibility compliance content management tasks yet.